Baba even asked me to sow a seed of 5k- Lady Says As She Shares Her Experience With A Pastor.
A lady known as Jennifer has taken to her Twitter page @_Jennie1 to narrate the experience she got from a church. In a thread, she narrated how she was invited to a church by her friend, and the pastor later prophesied into her life giving her 100℅ assurance.
She wrote; "I got a prophecy from a church my friend invited me to worship on Sunday that I'll travel to the United States of America before the end of this year. The pastor went as far as saying if it doesn't happen, then he wasn't called by God."
See the first thread below.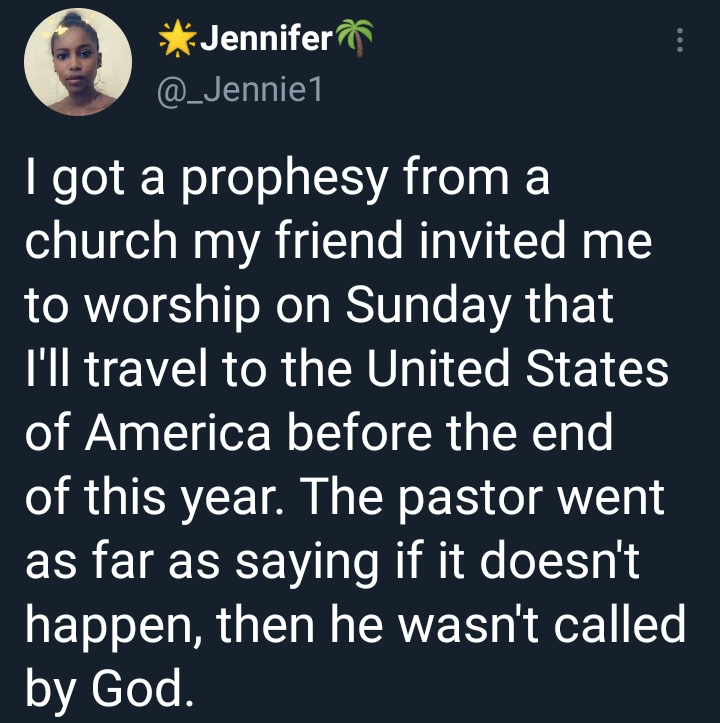 Furthermore, she explained how she was asked to sow a seed which she did almost immediately. This then gave her confidence to call a travel agency the following day but was scheduled for an interview in July 2022.
Recall, the prophecy says before the end of this year. However, this has raised mixed reactions from people.
See more thread below.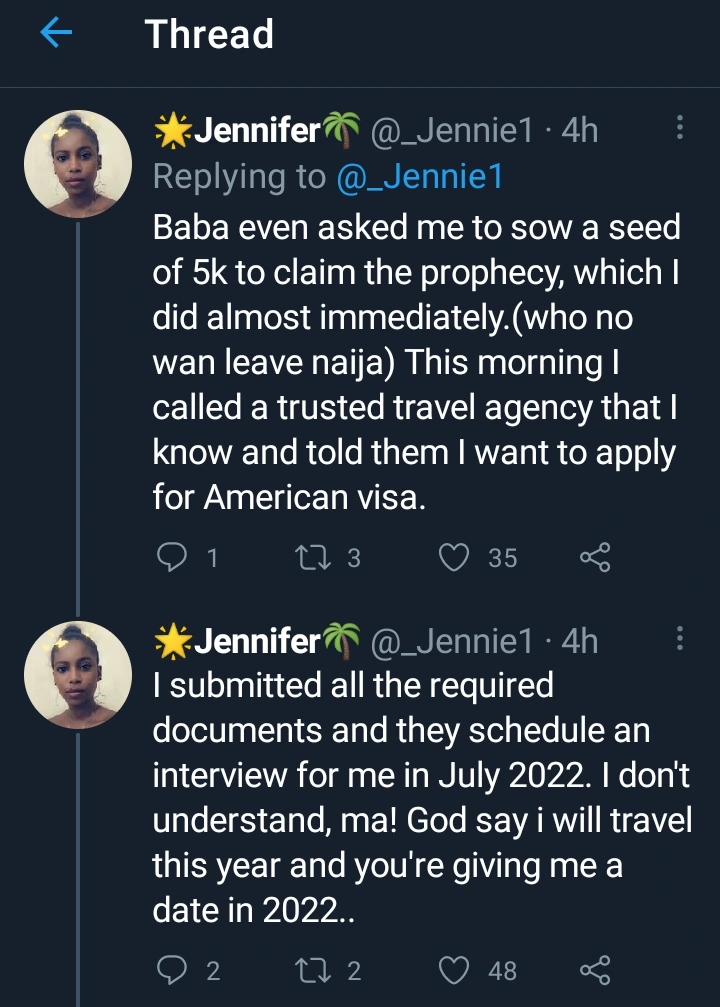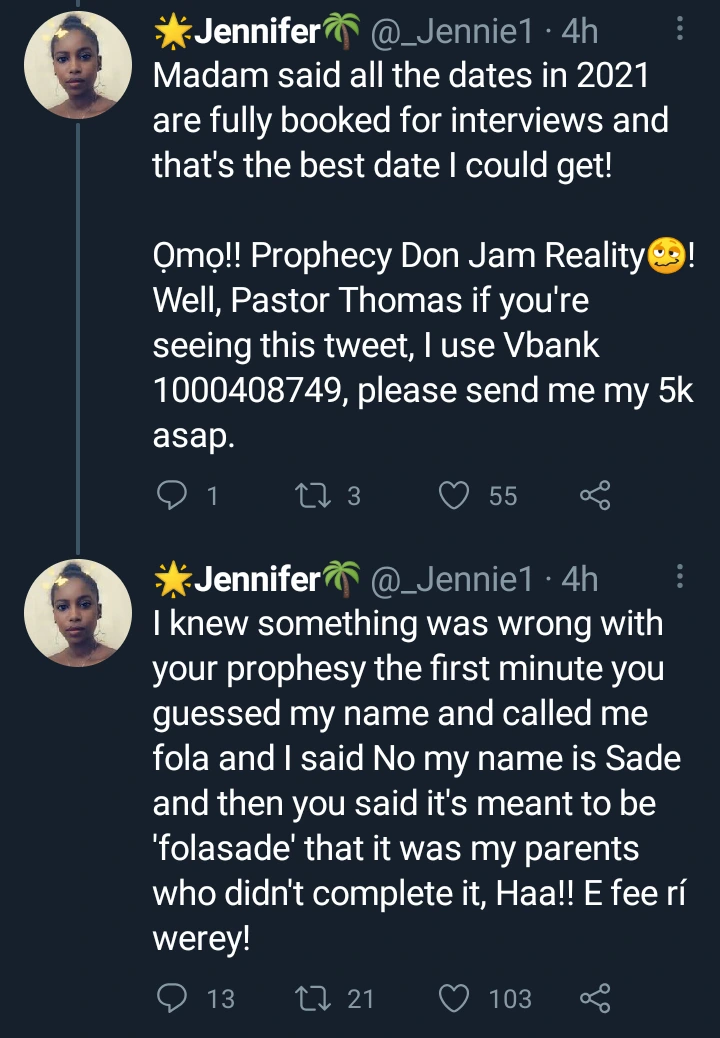 Let's see some of the reactions.
Ibuchim Ogakwu:
"U went ahead of the holy spirit, very valid point"
@_Lordgovernor:
"You trying as much as possible to prove the MOG wrong…rather than pray and believe it will happen…"
@karter_Berry
"Lol, you made a big mistake dropping that money…baba don cash out."