Photo of students kneeling in lecture hall causes stir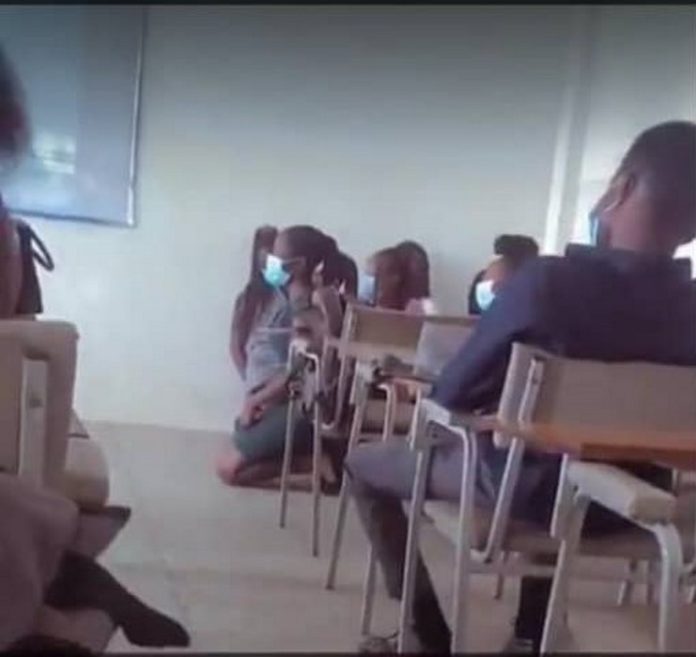 A photo of female students, suspected to be at the University of Professional Studies, Accra (UPSA), kneeling in a lecture hall, has set tongues wagging.
The photo, which has gone viral on social media, captured about six ladies on their knees while lecture was ongoing.
However, it is not clear the offence they committed to warrant that punishment which many social media users have described as wrong.
The photo had an inscription on it which read: Only in UPSA backed by laughter emojis.
Another comment read: Wei nyinaa wo se w)k) vas to wit you claim to be a university student after all these.
The photo has sparked rage on social media coupled with hilarious comments.