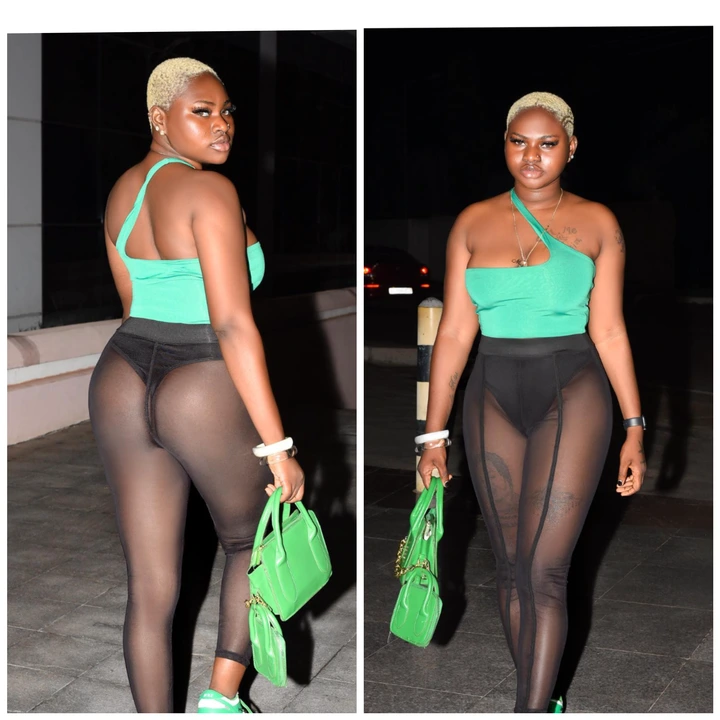 One of the most sought-after Nigerian social media influencers, Mandy Kiss, has taken to Instagram to share new photos of herself from Ghana without make-up.
She showed off herself in an adorable green off-shoulder outfit from Ghana, which looked good on her and made her make-up appear on her natural face. She is someone who is usually on make-up most of the time, but this time she decided to appear with a make-up free face.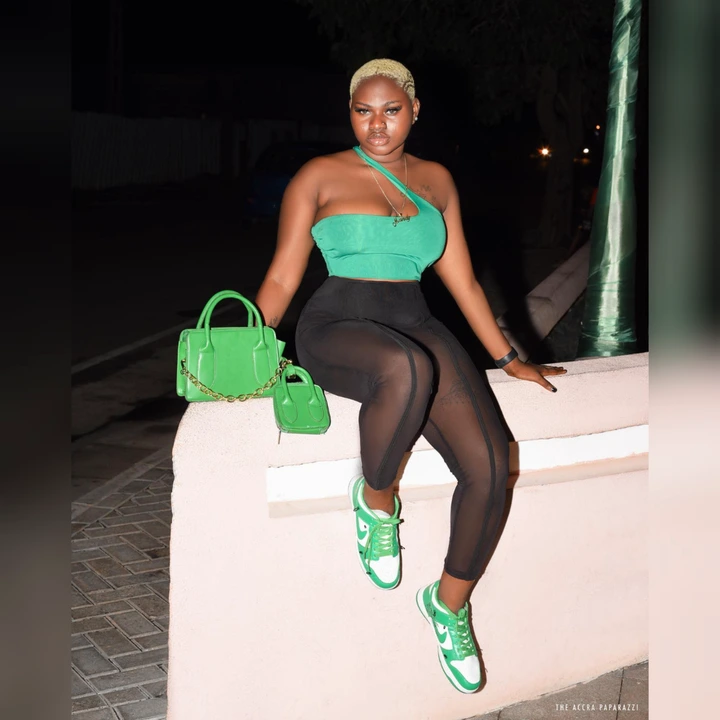 She is a person who cherishes her blonde hairstyle and make-up as well, and that is why you will always see her with make-up on her face and her blonde hairstyle.
Her beautiful green off-shoulder outfit, her see-through leggings, and her green bag and sneakers are also worth mentioning as they look gorgeous on her.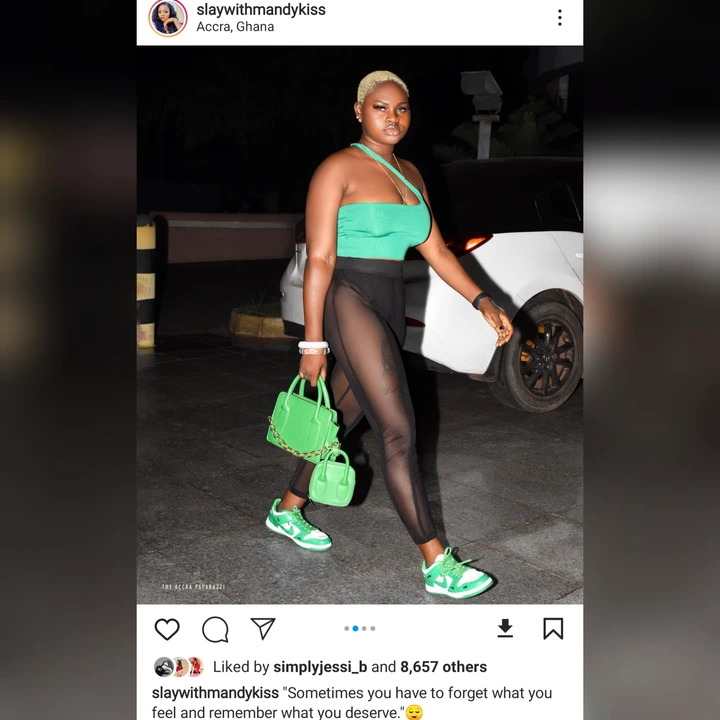 According to her Instagram caption, she said, "Sometimes you have to forget what you feel and remember what you deserve." This is good advice coming from her because many people will learn from it and it could go a long way in having a positive impact on her Instagram followers' lives.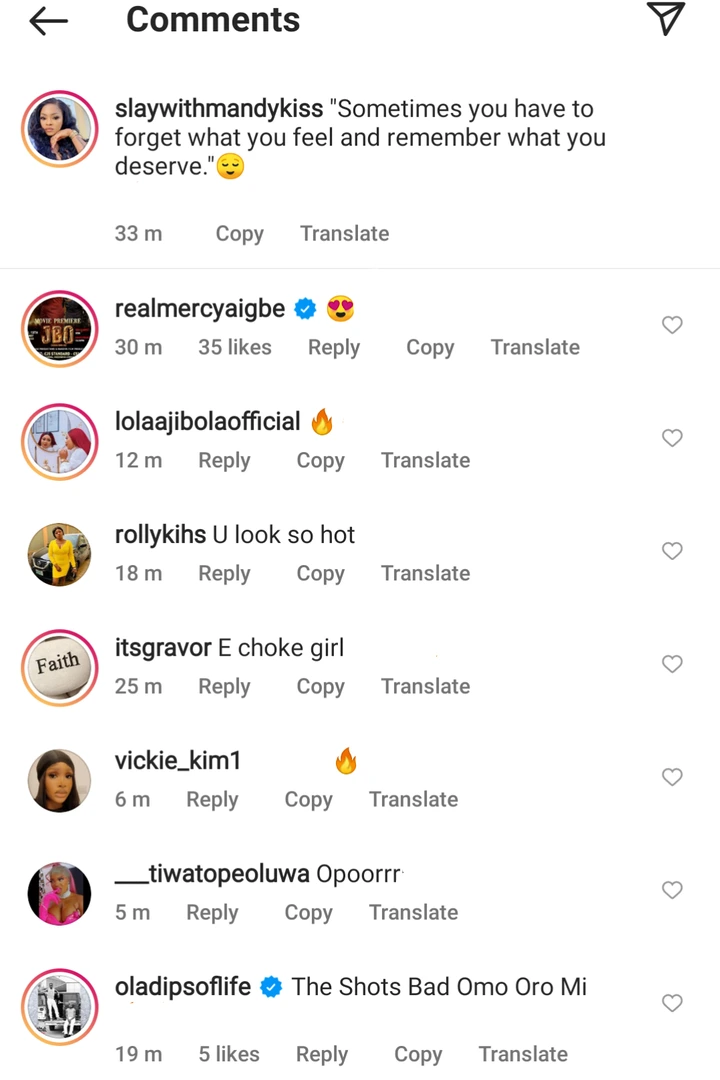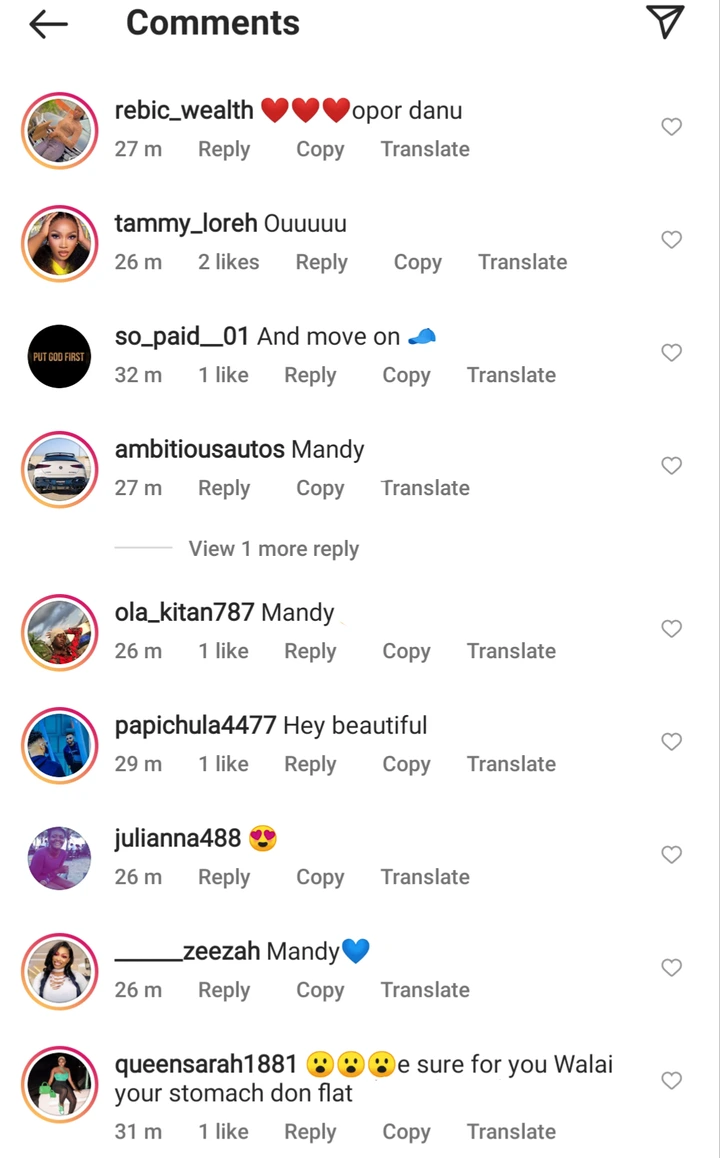 Some of the people who came across her photos reacted to her make-up-free face by praising her for looking gorgeous despite not applying any make-up, while others found her outfit and her blonde hairstyle impressive and had to react in different ways to it.