A beautiful lady by the name Nana Adjoa Walker has gone ahead to confess. On her Facebook page she said that she loves her husband but cannot stop cheating on him because she gets enough attention from someone else.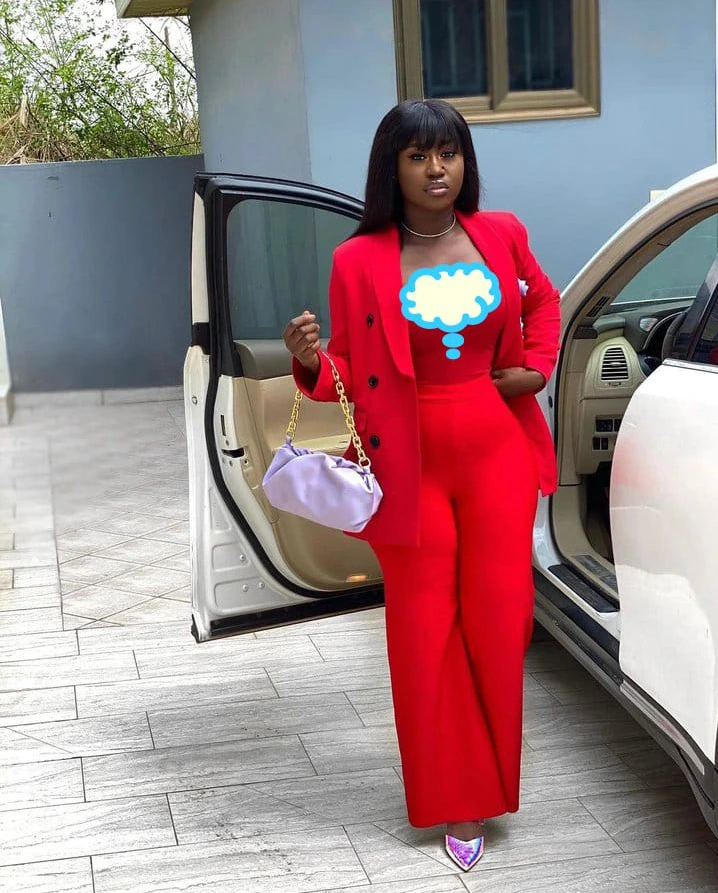 "I love my husband but i can't stop cheating on him because i get enough attention from someone. I cheat on my husband again and again. I wish i could stop but i can't."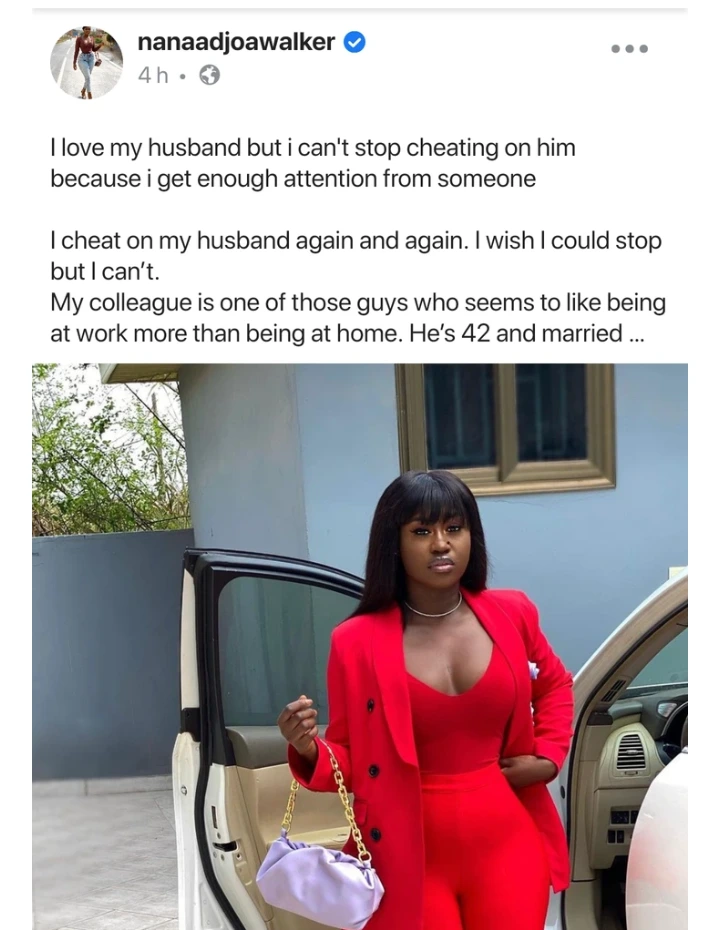 What do you think? Is she doing the right thing by cheating on her husband? Thanks for your time. Please endeavour to like,feel free to share your thoughts and opinion in the comment section and also do not forget to share with others.