"All Sins Are The Same, Show Love, Care And Affection To Everybody" – Apostle Cossy Says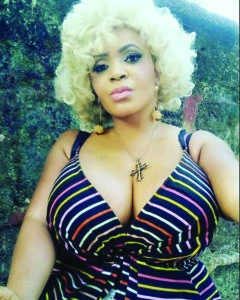 Photo credit: Cossy Orjiakor || @cossybarbie official Instagram page
The self acclaimed Apostle, Cossy Orjiakor has gotten the attention of some of her fans after she shared a new Sunday sermon on her Instagram page which has over fifty thousand followers.
As we all know that today is the first of May, the naturally endowed Nigerian actress, model and Instagram star who is also known as Cossy Barbie has shared her opinion on who a sinner is. From what this beautiful woman said, she made it known that, irrespective of the type of sin that everyone is committed, everyone is a sinner and no one should picture themselves that they are better than the rest of the people because their sin is different. She also said that, we should show love, care and affection to everybody.
However, Apostle Cossy wrote:
"A verse with Apostle Cossy. Romans 3:23. All have sinned and fall short of the Glory of God. Happy new month. If the Nigerian police want to arrest the girl that is Rumored to have slept with the dog. They should start by investigating all the dog sëx scandals in Nigeria. All sins are the same".
You can click on the link to watch the video of her Sunday sermon.