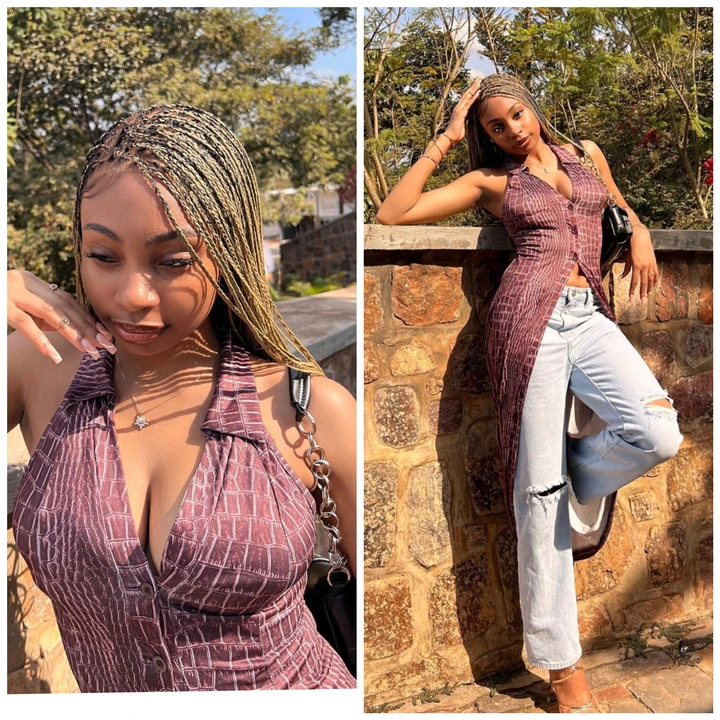 A 19-year-old actress from Nigeria named Susan Pwajok recently posted new photos of herself on Instagram wearing a lovely kimono outfit and ripped jean. She shared her location as Rwanda, where she posted the photos to her Instagram page to display her stunning appearance and her braided blonde hairdo. Her followers were quick to react to the post as they could not help but express their opinions.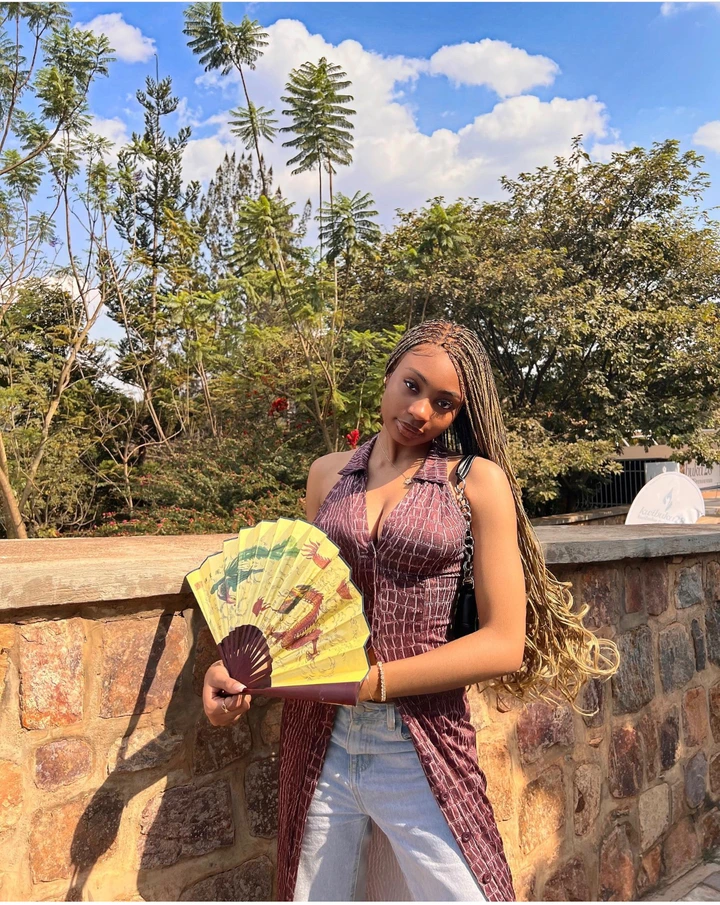 She came up with a gorgeous looking braided blonde hairdo for her new post that suits her beautifully. She showed up in nicely done make-up that complemented the tone of her complexion. Her beautiful Kimono outfit and her ripped jean attracted attention from her followers as she shared her location as Rwanda.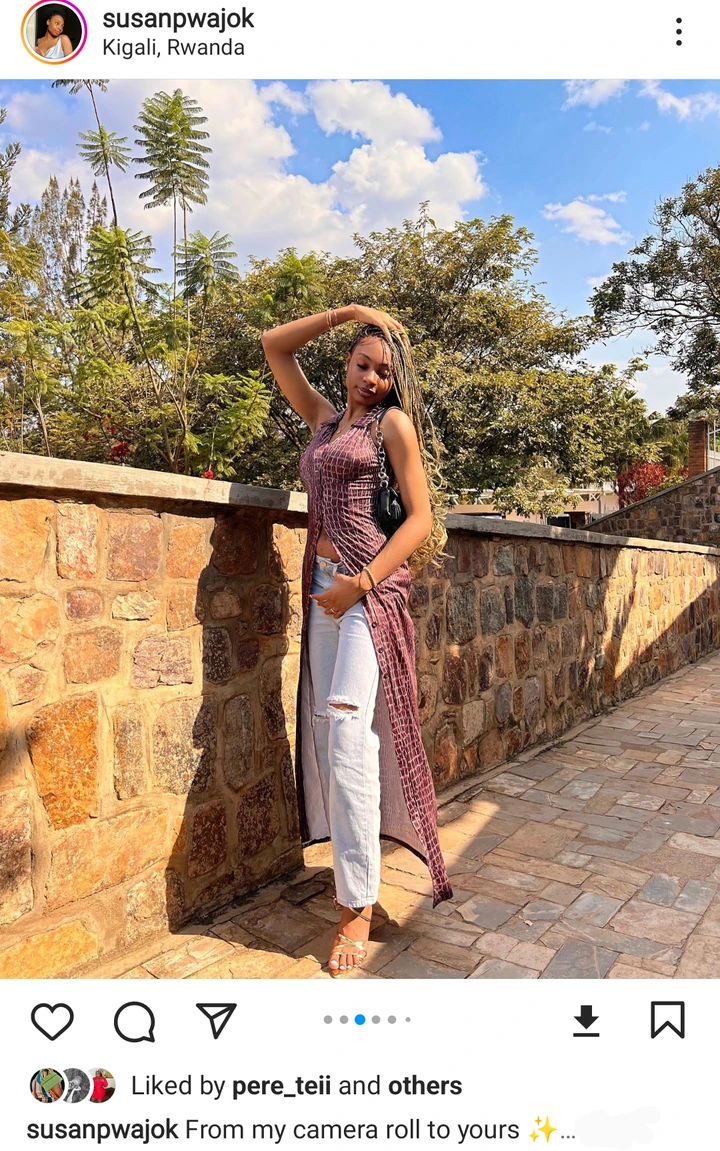 The young actress has established herself as one of the most well-known teenage Nigerian actresses due to the roles she plays in movies, which has helped her achieve more fame. She is someone who likes to showcase her beauty on social media by showing off in different outfits, and she has done the same here again.